Faith Formation for Students
OLG Faith Formation 2020-2021

Click on Mary's Image to register for Faith Formation
FRIDAYS at OLG 7:00pm
In-person or via live stream
Other ways to pray the Stations of the Cross….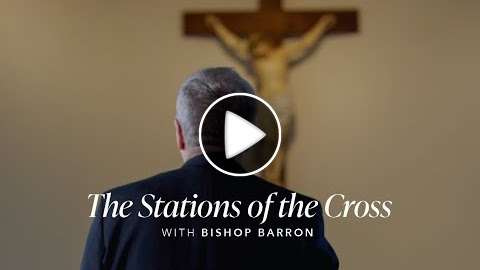 O lord, make this Lenten season different from the other ones. Let me find you again. Amen.
May you find peace and love at the feet of the Lord…..have a blessed Lent.
Scott Becker + Meg Knarr + Debbie Webber
February 12, 2021
RESOURCES FOR LENT:
Looking for something to add to your prayer life, want to learn more about the Bible, want to know more about what the church teaches on any number of topics? Check out FORMED.org Tons of resources for all levels, even kids.
Want a daily reflection in your in box? Check out Bishop Barron's FREE Gospel Reflections. WORD ON FIRE and/or Loyola Press.
Catholicicing.org always has lots of wonderful resources for Living Liturgically with children
For some ideas on Lenten activities with children check out Out Upon the Water
Whatever you do, work at it with all your heart.
Middle School Youth

Friday February 19

6:30-8:00

Meet in the Youth Room.
~ ~ ~ ~ ~
February 5, 2020
​
The 5th Sunday in Ordinary time…as snow and winter days pile up let us take heart and know that this too shall pass….Lent is less than 2 weeks away!
Family Connection
We know from last week's Gospel that Jesus gathered and prayed with the community in the synagogue. Today we learn that Jesus also took the time to pray alone. Following the example of Jesus, we also pray together with our community, and we take the time to pray alone. Our children observe our prayer with others. We might want to take the opportunity to talk with them about our private prayer, however, so that through our example, they may learn to make private prayer an important part of their daily lives.
Gather as a family and talk about the ways in which your family prays together (at Mass, grace before meals, bedtime prayers). Invite each member of the family to talk about his or her private prayer: When do you pray? Where do you pray? How do you pray? What do you pray for?
Jesus modeled for us a life of prayer. Read together today's Gospel, Mark 1:29-39. Talk about this Gospel with your family. Ask questions such as the following: What do you think Jesus was praying about in today's Gospel? What guidance have you received from God in prayer? Conclude by asking God to bless our times of prayer so that we can know and follow God's ways. Pray together the Lord's Prayer.
Middle School Youth

Wednesday February 10

Friday February 19

6:30-8:00

Meet in the Youth Room.

---

---

HIGH SCHOOL YOUTH

SATURDAY

FEBRUARY 6, 2021

6:00-8:00 PM

Meet in the Youth Room.
| | |
| --- | --- |
| | Children's Bulletin |
Footprints in the Sand Poem
One night a man had a dream.
He dreamed he was walking along the beach with the Lord.
Across the sky flashed scenes from his life.
For each scene, he noticed two sets of footprints in the sand:
one belonging to him, and the other to the Lord.
When the last scene of his life flashed before him,
he looked back at the footprints in the sand.
He noticed that many times along the path of his life there was only one set of footprints.
He also noticed that it happened at the very lowest and saddest times in his life.
This really bothered him and he questioned the Lord about it.
"Lord, You said that once I decided to follow you,
You'd walk with me all the way.
But I have noticed that during the most troublesome times in my life,
there is only one set of footprints.
I don't understand why, when I needed you most, you would leave me."
The Lord replied,
"My son, My precious child, I love you and I would
never leave you. During your times of trial and
suffering, when you see only one set of footprints,
it was then that I Carried You."
Carolyn Carty, 1963
If anyone would like to contribute your PALMS from last year to make ASHES for Ash Wednesday this year, please drop them in the bin in the church or bring them to the church office. We will be collecting them through February 14th, in preparation for Ash Wednesday on February 17th.
It is Jesus whom you seek when you dream of happiness; He is waiting for you when nothing else you find satisfies you…
Have a great weekend!
Scott Becker — Meg Knarr — Debbie Webber
Formed is like Netflix for your faith!
This is an awesome resource for everyone in our parish. Go to
Formed.org
and create an account under
Our Lady of Grace
. It's easy and
free
for you. There are: Bible Studies, children's videos, lecture series, movies and much more. If your New Year's Resolution is to take a deeper dive into your faith this is a great place to start. The link below is a sample of the quality content you find here.
Pope Francis has proclaimed that this is the year of St. Joseph. Please find below an article about this from the Vatican News.
The Year of St. Joseph
~ ~ ~ ~ ~
CLASS REGISTRATION INFORMATION:
Classes for all ages & stages:
Preschool – Kindergarten (3years to 6 years old):
"Catechesis of the Good Shepherd"
Videos will be made available each week starting October 11
This is a free program but please register
Elementary School: 1st to 5th grade
"Discover Program"
On-line classes will start October 11
Meet & Greet to pick up materials and meet your teachers, OCT 4, 9:30 at the pavilion.
Registration open, $75 per child.
Middle School: 6th-8th grade
"YDisciple"
Online zoom meetings starting Monday, October 5
Will meet most Monday's via Zoom from 6:30-7:30
Registration open, $75 per student
Confirmation Class: (usually) 9th & 10th grade
2 In-person 6-week sessions Fall & Spring (Zoom options available)
Meeting in the school building (details will follow), 9:30am -10:50am
Fall: October 4 through November 6 Spring: TBA
Parent Meeting – September 20 – 9:30am, at the pavilion
Registration open, $150 per student
Parent Catechesis: all adults who wish to discuss topics related to parenting and faith formation Fr. Jim will host a 3 week series via zoom
Tuesdays, October 13, 20 & 27 from 7:00-7:45
Stay tuned for more details and registration
INTRODUCING Prayer PODS
Each family participating in Faith Formation this year will be placed in a Prayer Pod for the year. The Prayer Pods will have 4-5 families in each pod. All we ask is that you PRAY for the families in your pod every week. In this time of disconnection let's create some higher connections!
If you would like to deepen the relationship with the families in your pod you may want to meet on Zoom to introduce yourselves to each other. You might want to create a Padlet (super cool bulletin board app) and post prayer requests, videos, family pics, inspirational quotes each week. You might want to get together (via Zoom) to pray the Rosary once a month. You might want to do a service project together – First Fruits Farm is always looking for help.
* * * * * *
Faith Formation Team
Coordinator of Elementary Faith Formation P3 – 5th Grade, Deborah Webber-Ext. 106, dwebber@ourladygrace.org
Coordinator of Faith Formation 6th – 8th Grade, Meg Knarr – mknarr@ourladygrace.org
Coordinator of High School Faith Formation, Scott Becker – Ext. 122, sbecker@ourladygrace.org
* * * * * *

Schedules for Faith Formation
* * * * * *
Catechists and Sacrament Preparation Team:
First Reconciliation & First Communion, contact Deborah Webber – ext. 106, dwebber@ourladygrace.org
Confirmation, contact Scott Becker- ext. 122, sbecker@ourladygrace.org
Catechists, contact Meg Knarr – ext 114, mknarr@ourladygrace.org